The Beyerdynamic Lagoon ANC headphones This article originally appeared on our sister site, SoundGuys.com. Beyerdynamic has launched its new product lineup at IFA 2018. The manufacturer introduced six new headphones at its Berlin event earlier today, and ushered in a "completely new era" for the company.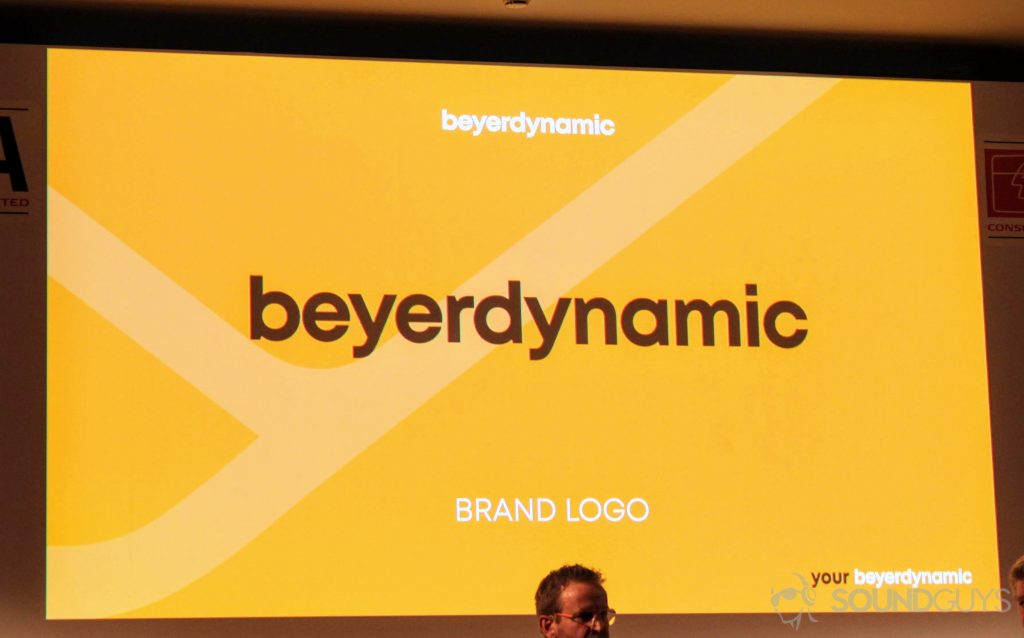 On stage, Beyerdynamic showed off its new logo, new "Y" shaped company symbol and discussed its new brand direction. "Your Beyerdynamic" wants to be a more consumer-focused brand, making "sophisticated products for sophisticated people." But how is the new approach reflected in the products themselves?
The Beyerdynamic Beat Byrd headphones Beginning with the new Byrd range, these four in-ear headphones include two wired options, the Beat Byrd and the Soul Byrd, in addition to the wireless Blue Byrd and Blue Byrd ANC (or active noise cancellation). All of these come with a flat housing which Beyerdynamic designed these to be comfortable even when lying down — something which should be great for those folks going to bed listening to podcasts.
The Beyerdynamic Soul Byrd headphones The Beat Byrd is the manufacturers' entry-level headphones available from September for 24.90 euros (~$29), while the Soul Byrd is a more expensive unit, coming with a tri-band remote for smartphones and a carry pouch. Those will be available from mid-October for 79 euros (~$92).
The Beyerdynamic Blue Byrd headphones Blue Byrd and Blue Byrd ANC, on the other hand, both come with "Mosayc," the new brand name for Beyerdynamic's personalized audio tech. This works in conjunction with Beyerdynamic's MIY app, which will run a hearing test to customize the sound based on your hearing (apparently, the app has also undergone a redesign with a new UX, but we didn't get many details at the press event).
The Beyerdynamic Blue Byrd ANC headphones Mosayc is included on a few of the upcoming headphones discussed today but it looks like we'll be seeing plenty more of it in the future. The Blue Byrd ANCs, the only model to include a neckband, are the world's first in-ear headphones to combine active-noise cancellation with audio personalization technology. But they don't come cheap, launching for 249 euros (~$290) in Q4. The non-active noise cancelling variant costs 129 euros (~$150) and will arrive in the same quarter.
The Beyerdynamic Tygr 300 R headphones Meanwhile, Beyerdynamic launched a couple of new over-ear cans, the Tygr 300 R headset for gamers, and the Lagoon ANC, which looks set to be a new flagship product. The latter is the first over-ear headset to feature both active noise cancellation and personalized sound, but it's also set to deliver premium sound quality. What's more, the ear cups of these cans feature LED lights that change color depending on their current state (like they're battery level and playback mode). These will go on sale Q4 this year for 399 euros (~$465).
The Beyerdynamic Lagoon ANC headphones. It's an exciting time for Beyerdynamic, though I've yet to get a chance to listen to the headphones just yet. Hopefully, there will be a chance before IFA 2018 ends. Stay tuned.
source:
https://www.androidauthority.com/beyerdynamic-ifa-2018-900314/
date: Thu, 30 Aug 2018 18:45:22 +0000